Hey all!
I've been mostly busy with just trying to save some money lately. I did, however, apply for a concept illustrator job for Nanco-Nancy toys. I haven't heard back yet though she really liked me and my work. Here's what I did for a practice assignment. Given more time I would have worked on a background.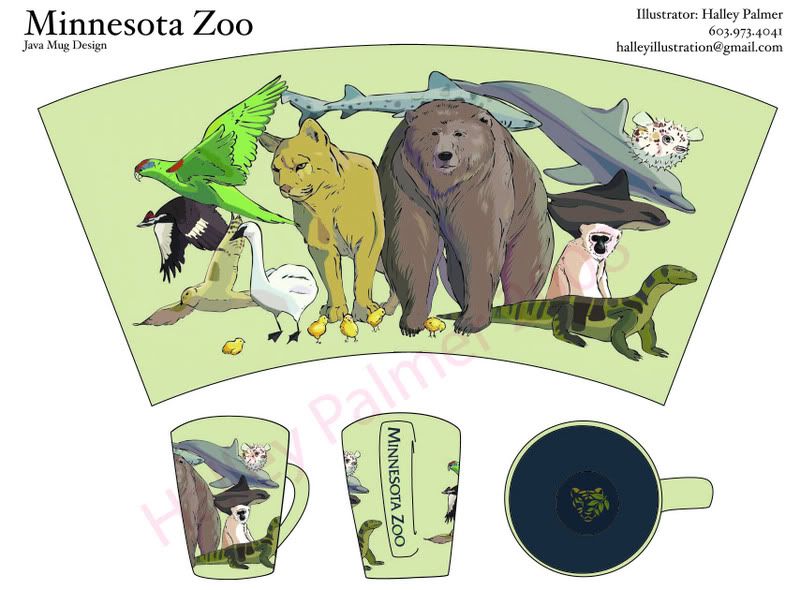 Minnesota Zoo Mug- Illustrator
July- 2008
Click to enlarge....
Also, I'll have my artwork up for Jamaica Plain Open Studios this weekend, the 27th and 28th at 10 Seaverns Street, first house on the left on Seaverns right off of Centre St. There will be tons of local musicians playing as well all day. Go to
http://www.myspace.com/treehaushoots for more information!! I'd love it if you could come by, also there's going to by awesome stuff all over JP that day.
I'll be there physically all day Saturday and part of Sunday.
Hope everyone is doing well!